«Denny's» отказались от франчайзинговой сделки в Китае
«Denny's» отказались от франчайзинговой сделки в Китае
Ведущая международная группа Китая больше не будет представлять «Denny's» в южном Китае
Корпорация «Denny's» отказалась от планов развивать франчайзинговые рестораны в Китае совместно с Ведущей международной группой Китая (Great China International Group, GCIG). Об этом компания сообщила в понедельник.
Ныне расторгнутое соглашение, о котором стало известно в июле, предусматривало, что GCIG откроет 50 новых представительств «Denny's» в южном Китае в ближайшие 15 лет. Открытие первого из ресторанов ожидалось в 2013 году.
Соглашение также давало GCIG приоритетное право работы в шести китайских провинциях: Гуандун, Фуцзянь, Гуйчжоу, Цзянси, Чунцин и Сычуань. Об этом говорилось в июльском пресс-релизе компании.
Оперативно получить комментарии у директоров «Denny's» относительно расторжения соглашения с GCIG не удалось.
«Мы высоко оцениваем различные деловые интересы и возможности GCIG и понимаем, что им необходимо сфокусироваться на других проектах», – приводятся в официальном сообщении компании слова Стива Данна, старшего вице-президента «Denny's» по международному развитию.
В июле президент и исполнительный директор «Denny's» Джон Миллер отмечал, что соглашение ознаменовало для данного бренда первую «большую экспансию в Китае». В то же время он сказал, что соглашение с GCIG стало самым большим международным соглашением для компании на тот момент.
«Мы все еще уверены, что у «Denny's» есть огромный потенциал в Азиатско-Тихоокеанском регионе в целом, и в Китае в частности, и занимаемся активным поиском партнеров, которые бы разделили это видение, – процитировали его слова в пресс-релизе о прекращении действия соглашения. – В 2012 году мы подписали первое партнерское соглашение о развитии в Южной Америке, и теперь ожидаем открытия нашего первого представительства в Чили, ориентировочно, в течение года, что поможет нам расширить число наших зарубежных ресторанов, которых сегодня насчитывается 98 в девяти странах мира и на территории США».
Также поступила информация, что компания «Yum! Brands Inc.», зарегистрированная в Луисвилле, штат Кентукки, сталкивается с трудностями в Китае. Владелец брендов «Taco Bell», «Pizza Hut» и «KFC» отметил, что сопоставимые продажи его 5 400 ресторанов, в Китае упали на 6 процентов в четвертом квартале 2012 года. Как утверждают в компании, сокращение продаж было частично связано с негативным освещением в прессе проверки поставок мяса птицы от «Yum», которую проводили китайские власти.
В то же время «Yum» сообщили инвесторам, что они ожидают, что спад продаж в Китае активизируется в январе и феврале, что приведет компанию к сокращению сопоставимых продаж в китайском отделении на 25 процентов в течение первого квартала. Компания говорит, что, похоже, сопоставимые продажи не станут позитивными до четвертого квартала 2013 года.
В систему компании «Denny's», которая зарегистрирована в Спартанберге, штат Южная Каролина, входят 1 688 франчайзинговых, лицензированных и дочерних представительств.
Another concept for Denny's?
With Denny's expecting to complete the sale of virtually all company-operated restaurants to franchisees by year's end, the franchisor is considering the use of its cash to buy another restaurant concept.
An acquisition was one of the options cited by CEO John Miller in reviewing the single-concept company's results for the third quarter ended Sept. 25. Domestic same-store sales for the period rose 1.1%, driven by a 1.2% increase for franchised stores. Comps for company restaurants slipped 0.2%. The chain's average check jumped 6.5%, indicating that traffic declined.
During the quarter, Denny's sold 56 stores to franchisees. Management said the company anticipates selling another 115 to 125 units before Jan. 1, at valuations of 4.5 to 5 times store-level earnings before interest, taxes, depreciation and amortization (EBITDA). The proceeds should amount to $125 million to $135 million, according to CFO Mark Wolfinger.
"In addition to investing in our brand, our longstanding internal review process continues to actively consider multiple alternative uses of cash," Miller told financial analysts. He described the possibilities as "a full array of considerations, from evaluating the acquisition of another concept to acquisitions for conversion like our Flying J transaction earlier in the decade." In 2010, the family chain entered into an agreement with Flying J, a truckstop operator, to convert restaurants at the travel centers into Denny's units at a cost of $565,000 each.
Management indicated that the Denny's brand still has room to grow. Obligations to open additional restaurants will be attached to 70 to 80 of the company units that are earmarked for sale during the remainder of 2019, Wolfinger said. The company anticipates the opening of 30 to 35 restaurants through the remainder of the year.
Thirteen franchised stores opened during Q3, and nine closed. The concept ended the quarter with 1,629 branches.
Denny's said it will use at least part of the proceeds from refranchising to improve the chain's real estate portfolio through like-kind exchanges. It is also buying back stock.
Miller said the possibility of buying a second concept is not a new possibility for the chain, though he acknowledged that management had not publicly aired the possibility. "What we're trying to do is just adding clarity around the process [that] has been around for a while here," he said.
When the refranchising program is essentially completed by year's end, Denny's would be 96% to 97% franchised. The few remaining company stores would be high-volume units in unusual locations, such as the store on the Las Vegas Strip.
Roughly 9 out of 10 Denny's restaurants now offer delivery, and off-premise orders currently generate 11% of total sales, management revealed. Miller cautioned analysts that off-premise business "does have a limit. I don't know what that is. I would suspect it's somewhere around the middle to upper teens."
Overall, the franchisor posted a net income of $49.1 million, or more than 3 times the $10.8 million generated for the year-ago quarter, on revenues of $124.3 million, down 21.4%.
Want breaking news at your fingertips?
Get today's need-to-know restaurant industry intelligence. Sign up to receive texts from Restaurant Business on news and insights that matter to your brand.
Denny's Restaurants to Pay $54 Million in Race Bias Suits
Denny's, a national restaurant chain, agreed today to pay more than $54 million to settle lawsuits filed by thousands of black customers who had been refused service or had been forced to wait longer or pay more than white customers.
The new head of the civil rights division of the Justice Department, Deval L. Patrick, said it was the largest and broadest settlement under the Federal public-accommodation laws. Those laws were adopted more than 30 years ago to end segregation in restaurants and other places that serve the public.
The agreement, worked out among Government lawyers and lawyers representing Denny's and its customers, ended Federal class-action lawsuits in Baltimore and in San Jose, Calif., and a complaint in Virginia. Those actions were filed on behalf of thousands of black customers who had asserted that Denny's violated their civil rights by treating them rudely and by routinely giving preferential treatment to whites.
In one instance, a black Federal judge from Houston and his wife who had been traveling for 18 hours said they were forced to wait at a Denny's in Yreka, Calif., for almost an hour as white teen-agers taunted them and referred to them as «niggers.»
In another case, six black Secret Service agents assigned to President Clinton's detail were refused a table at a Denny's in Annapolis. Md., while their white Secret Service colleagues were seated and served.
For more than three years Denny's, a subsidiary of Flagstar Companies of Spartanburg, S.C., has been the target of growing complaints that its restaurants segregated blacks or required them to pre-pay or make various payments not required of white patrons.
The company denied that it had a policy of discrimination, but it nonetheless promised to take immediate steps to prevent shabby treatment of its black customers.
Some executives said they feared the publicity had begun to discourage blacks, who represent 10 percent of the chain's customers, from eating at the 1,500 Denny's restaurants. In all, more than 4,300 claims were filed as part of the class-action suits asserting that the company had treated black customers worse than whites.
Under today's settlement, how much each customer receives from Denny's will depend on how many people come forward within the next few months.
In addition to the cash payment and the promise to improve its treatment of blacks, the company agreed to hire Sharon Lybeck Hartmann, a Los Angeles lawyer with a background in civil rights, to enforce the consent decree and to monitor any civil rights problems that may arise. It also promised to begin a program in which blacks posing as customers would investigate whether Denny's restaurants were discriminating.
«With today's action, the message is clear: there will be a high price to pay for unlawful indignities, and the Justice Department will exact that price wherever the law is violated,» Mr. Patrick said. «Unfair standards employed by restaurants must no longer be standard fare.»
The settlements also suggested that after more than a year without a leader, the civil rights division at the Justice Department may be beginning a more active period. The division suffered a bruising political setback when President Clinton withdrew the nomination of Lani Guinier last year to head the division. Mr. Clinton left the position vacant for the first 15 months of his Administration.
Through much of the last year, the division also faced criticism from New York Democrats and Republicans for its handling of its investigation into the 1991 disturbances in the Crown Heights section of Brooklyn.
Moreover, today's settlements reflected a revived partnership between civil rights and Government lawyers that had disappeared during the Reagan and Bush Administrations.
The two Federal suits settled today had been filed under Title II of the Civil Rights Act of 1964, which is known as the Public Accommodations Act. The law was often used in the 1960's and 70's to eliminate lingering segregation problems, but in the last decade it has not been widely cited.
Last year another restaurant chain, Shoney's, agreed to pay $105 million to thousands of black employees and job applicants to settle a discrimination case, but that case did not involve customers or the public-accommodations law.
Lawyers for some of the black customers said today that they had begun to uncover evidence that the thousands of cases were not random but reflected a pervasive attitude of discrimination that permeated Denny's management.
«We believe that there was, at the company, an attitude that went into the management level, but we don't know exactly how high,» said John Relman, a lawyer for the Washington Lawyers' Committee for Civil Rights. «This attitude at the company, at the management level and working its way down, had the effect of causing discriminatory attitudes going down to the lowest levels of the company.» Training to Deal WIth Blacks
Another lawyer, Mari Mayeda, said that during pretrial fact-finding a former manager had testified about training sessions in which managers were told how to deal with what was considered too many blacks in a restaurant at one time. Ms. Mayeda said the company's code word for such occasions was a «blackout.»
But Jerome J. Richardson, the chairman and chief executive of Flagstar, denied that there was any policy to discriminate against blacks.
«These settlements are not an admission that Denny's has had a policy or practice of discrimination against African Americans,» he said. At a news conference in Washington, he sought to portray the incidents as random and not part of a corporate strategy.
«We serve one million customers a day at Denny's and we have 40,000 employees,» Mr. Richardson said. «It would be naive on my part to say that customers are always satisfied.»
Within the last year, Mr. Richardson said, the company has taken significant steps to prevent discrimination at its restaurants, including training and random checking. It has also hired Norman J. Hill, a black executive, to head its human resources department.
But the portrait of the chain presented by some customers today suggested that it had been plagued by racial problems.
Kristina Ridgeway was 17 years old when she walked into a Denny's in San Jose in 1991 with 17 other teen-agers after attending a college forum sponsored by the San Jose chapter of the National Association for the Advancement of Colored People. The restaurant demanded a cover charge in addition to a prepayment for the meal, even though several white classmates did not have to make such payments.
«I was very upset,» Ms. Ridgeway said. «Both my parents are from the South and they had to grow up with this kind of thing, and they would always tell me that I wouldn't have to deal with stuff like this.»
In another case in California, Rachel Thompson recalled how Denny's offered a free meal for anyone on a birthday and how she had brought proof of her 13th birthday to a family gathering in Vallejo. The restaurant refused to accept a baptismal certificate with Rachel's date of birth on it.
«They just said that wasn't enough and made a big scene,» she said. «I felt embarrassed. It was humiliating because other families in there were looking at us, and I guess they thought we were some kind of bad criminals.»
And some incidents occurred as recently as last year, even as the company was trying to resolve accusations of discrimination.
In April 1993, Denny's agreed as part of a consent decree to settle a Federal suit in California to take steps to end discrimination. But the same day it entered that consent decree, the Denny's in Annapolis refused to serve the six black Secret Service agents. They later sued in Federal court in Baltimore, and the case in California was reopened.
Federal judges in Baltimore and San Jose must approve the settlement before it takes effect, a process that lawyers said should be completed this summer.
Once approved, the customers will receive $46 million and their lawyers will share another $8.7 million. Any money left over will be donated to the United Negro College Fund and to other nonprofit organizations dedicated to furthering civil rights.
The case should not have a big effect on Flagstar's bottom line. Denny's had revenues of $1.53 billion in 1993, and the parent company, Flagstar, owns more than 500 Hardee's franchises, as well as as the El Pollo Loco and Quincy's Family Steakhouse chains.
In over-the-counter trading, the stock of Flagstar closed today at $9.50, down 37.5 cents in light trading.
10 Things You Need To Know Before Eating at Denny's
America's Diner is made of much more than pancakes and bacon.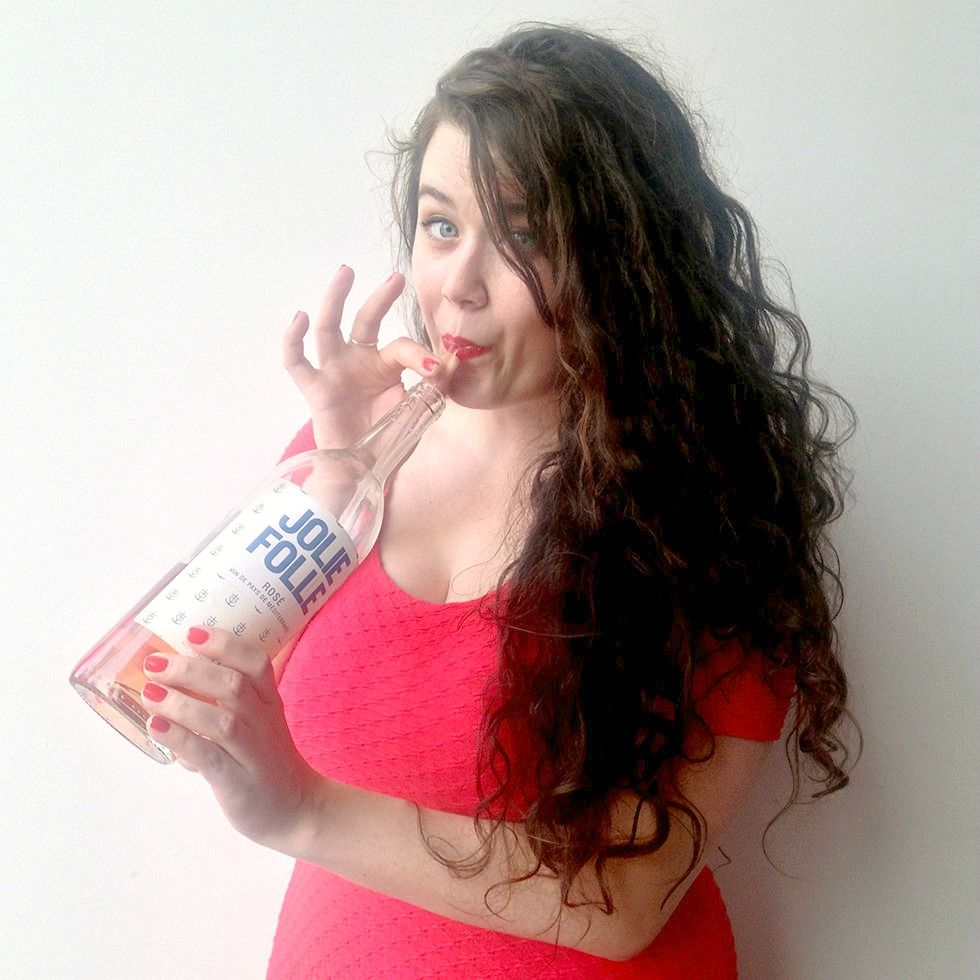 1. It all started in 1953.
Harold Butler and Richard Jezak opened the first Denny's in Lakewood, CA. Except back then, it was known as Danny's Donuts.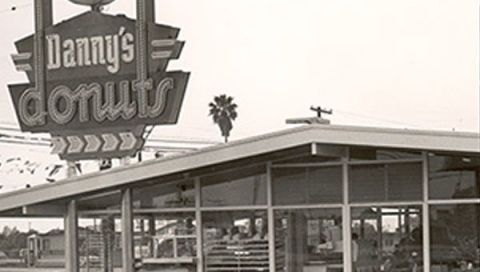 2. It went through many, many name changes.
Three years after launching Danny's Donuts, Jezak jumped ship and Butler renamed their six spots Danny's Coffee Shops. Then he changed it again because he was worried people would confused it with another L.A. chain, Coffee Dan's, so it switched it to Denny's Coffee Shops. It wasn't until 1961 that he decided to drop the extra weight and go with simply «Denny's.»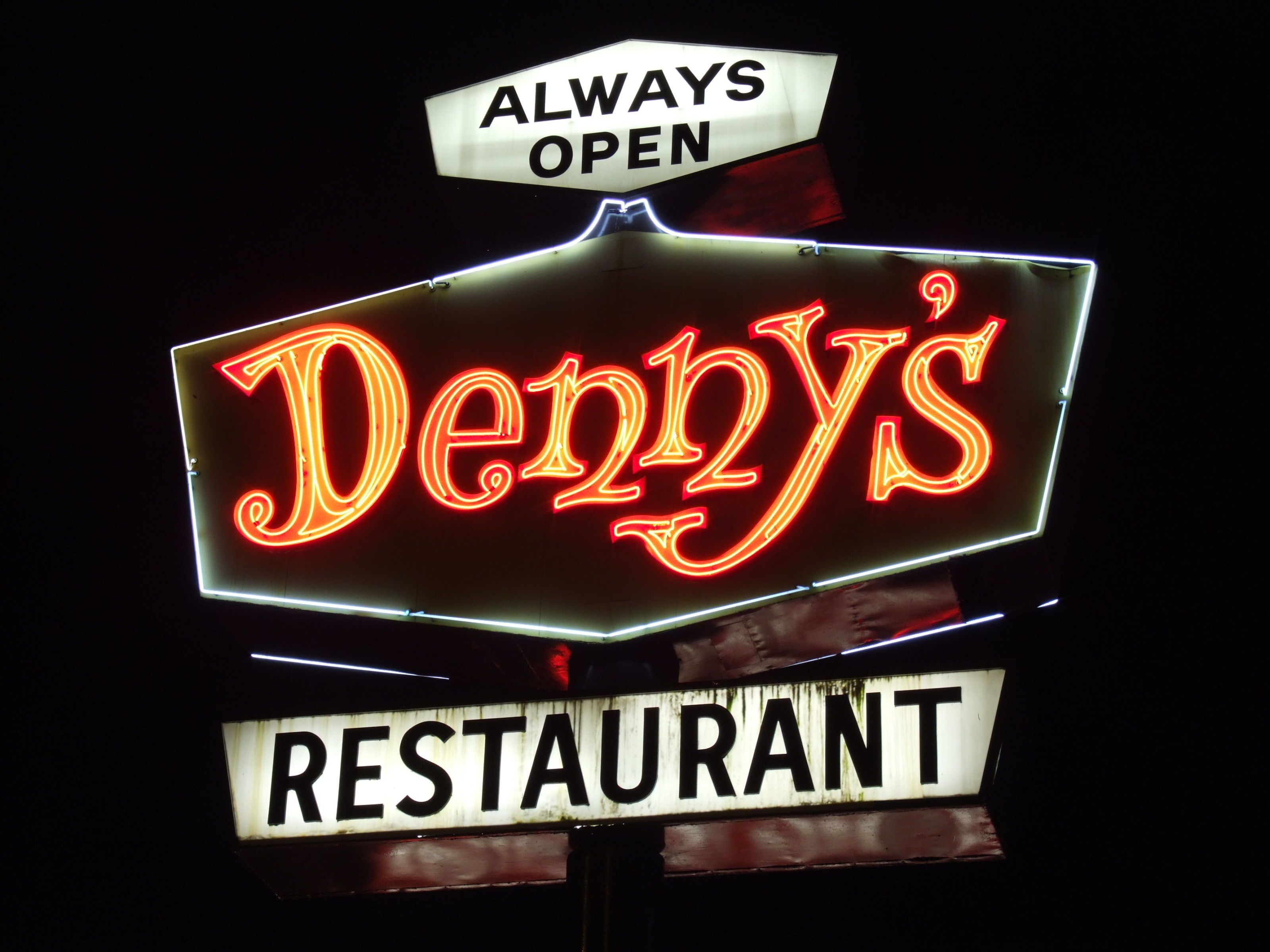 3. Denny's has been operating 24 hours for 60 years.
When Butler changed the name in 1956, he changed the operating hours, too. And the rest is history. (Or a whole lot of midnight and 2 a.m. flapjacks at least.)
4. It changed the pancake recipe for the first time in recent history
Denny's no longer griddles flapjacks from a just-add-water powdered mix. And apparently the pancakes are 50 percent fluffier. The new recipe includes fresh buttermilk, eggs, and vanilla. Apparently the tweak took three years to complete and the new ingredients will cost its 1,7000 restaurants across the country $5 million more. «Good isn't good enough anymore for the average American,» Sharon Lykins, senior director of product innovation for Denny's, told USA Today. «The customers liked (the pancakes) fine. But there wasn't anything special about them that said, 'I've gotta go to Denny's to have pancakes.'»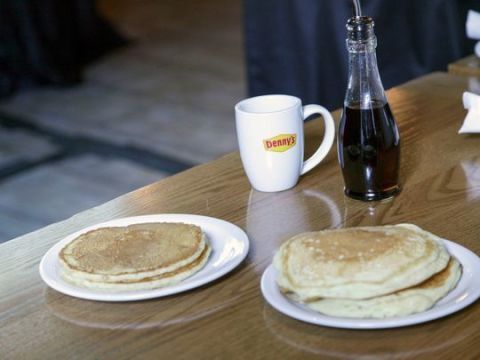 5. The grand slam is a tribute to Hank Aaron.
In 1977, it debuted on the Denny's menu in Atlanta as a nod to the home run slugger and living legend who played for the Atlanta Braves.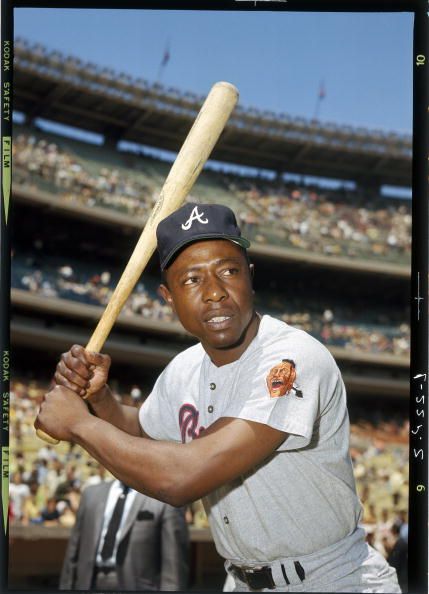 6. In 2008, the chain served over 2 million free Grand Slams.
On the Tuesday after Super Bowl XLIII, two million customers got to eat on the company's dime. Must have been nice.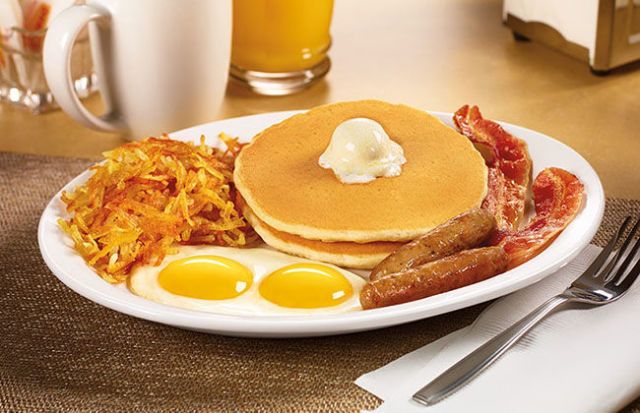 7. Denny's was featured in 'Breaking Bad.'
And the company freaking *loved* it. Fans of the gritty show and customers liked it, too, some were even ticked off when the Albuquerque, NM location that made a cameo moved two miles away.
8. South Park is also obsessed with Denny's.
Thanks to all those «Baconalia» specials—like bacon inside pancakes, bacon meatloaf, and a bacon sundae for dessert.
9. One man tried to eat the 'Hobbit' menu in one sitting.
Denny's decided to create a Hobbit-themed menu for each of the trilogy films and one man attempted to devour the spread in one sitting.
10. Its Twitter account is out of control.
Between snarky Taylor Swift commentaries to odd musings and cheesy puns, Denny's social media game is on fire. It'll make you laugh and also get you hungry.
the word brunch don't mean
a dang thing to a diner
that's always open
'Boston Legal' finale: I Now Pronounce You Denny and Alan
Five years from now, when you're asked the trivia question, "What was the final line spoken on Boston Legal?," smile when you answer that it was Denny Crane (William Shatner) saying "It's our wedding night" to Alan Shore (James Spader) as they slowdanced on the balcony of the Chinese-acquired Chang Poole & Schmidt. I know I will. That was the most satisfying series finale I've seen in years. Here's why:
1. Denny's proposal When Alan finally accepted Denny's hand, he said, "Why not? I suppose it had to come to this." Denny responded, "It'll be great….Like jumping the shark." Bravo to Spader and Shatner for simultaneously declaring the unapologetic ridiculousness of their union and making it 100 percent believable. At first, Denny argued that he wanted Alan to take his hand for practical reasons: In Massachusetts, where same sex marriages are legal, it would give Alan the right to make the difficult medical decisions ahead, to not testify against Denny the next time he's arrested for breaking and entering and sexual assault (those charges were dropped when Alzheimer's-stricken Denny admitted that he had no idea how he ended up naked in his neighbor's bed), and to share Denny's wealth without the gift tax. But when that didn't work, he spoke from that enormous, foolish heart of his: "I've always wanted to remarry before I die….I just have. And like it or not, you're the man I love." How could Alan look into that face that expressed childlike wonder, innocence, and sheer joy better than anyone and deny his dying best friend his last wish? Especially when it could lead to a court appearance. (The local chapter of the Gay and Lesbian League, fearing the union would fuel the rightwing belief that hetero couples would exploit same-sex marriage for tax breaks, tried to put an injunction on their marriage license, but the judge ruled that the government doesn't — and shouldn't — ask couples why they're marrying.) In the end, Alan and Denny and Carl (John Larroquette) and Shirley (Candice Bergen) had a double wedding in Nimmo Bay (after the latter couple's priest and rabbi started a Holy War), officiated by Supreme Court justice Antonin Scalia (played by Jack Shearer), who happened to be there on a fishing trip right after hearing Alan's case asking for Denny to be allowed access to a non-FDA approved drug that could slow his Alzheimer's…
2. Mr. Shore went to Washington and actually had a worthy opponent And no one was more surprised than me that the opposing stern-yet-passionate counsel was played by According to Jim's Kimberly Williams-Paisley. Scalia would ultimately leak the news that a one-sentence ruling would be issued allowing Denny the drug, but for a change, there was a slight chance that Alan would lose. The argument was whether one dying man's right to save himself was worth risking the pharmaceutical industry rushing unapproved and insufficiently-tested drugs to a market of 5 million desperate terminal patients, and those patients declining to participate in future clinical studies that could yield better alternatives because they wouldn't want to risk getting a placebo. The one-sentence ruling, which only addressed Denny's access, was a compromise, secured by another classic Alan closing that brought tears to Shatner's, Williams-Paisley's, and my eyes: "Denny is my best friend. I love him with all my heart. If I could yank that horrible disease out of his body, I would fight it and I would win. I would use every ounce of my strength and I would win, if I could — but I can't."
3. Alan's attempt to fire the people that fired him Truth be told, I didn't quite buy Shirley's tears when she pleaded with the judge to grant her an injunction to stop a Chinese company from buying an American law firm committed to defending human rights — and I'm glad the judge wasn't swayed by the tears. We wouldn't have gotten what happened next: After asking for Shirley's resignation, the new owner decided he would replace the entire Crane Poole & Schmidt litigation team. Alan decided that they should be the ones doing the firing, and marched them, in slo-mo!, into a meeting with the new brass and proceeded to school the suits on how things work in America (it always come down to who the jury likes better) and on Boston Legal: "Did you check out our win-loss record? Good for us, bad for you. More importantly, did you know the kinds of cases that we argue week-to-week? Typically preposterous, mostly unwinnable on their face and yet we win them whether we have grounds or not. Must be the smile. Smile group." Here, Alan noted, they do actually have grounds for wrongful discharge, and though the Chinese suits burst into applause mocking him at the end of the monologue, they did eventually agree to keep the team on and assigned Paul (Rene Auberjonois) to oversee them. (They later asked Paul to get rid of Denny, and weren't upset when Paul told them they'd certainly lose irreplaceable Alan then, too. So Shirley's fears were warranted, we're to assume. And Denny doesn't need to apologize for pulling double paintball guns on them during their first meeting. Got it.)
4. Jerry (Christian Clemenson) and Katie (Tara Summers) kissed Only slightly more delightful than watching Jerry jump on Alan's couch before reporting a break in Denny's case, and Alan quipping, "Don't tell me. You love Katie."
So there you have it, folks. Were you as happy with the finale as I was? In your mind, is Denny cured? Does his marriage to Alan last? (They survived their first fight: Denny chose to have his first wedding dance with Shirley, and then led when he finally got around to Alan.) Does he get to know poor people and help Alan start his own legal aid firm? Do the other lawyers work there? And would you watch that show Denny and Alan pitched?
Denny: "This could be a television series."
Alan: "On a new network."
Denny: "One that cares."
Alan: "Alan Shore and Denny Crane: Husband and Mad Cow."
This Indigenous Couple Says A Denny's Employee Asked Them To Pay For Their Meals Upfront
«No one else deserves to be treated the way I was treated that day.»

Share This Article
Helaina Moses was just trying to get some late-night grub in Vancouver when she says she was discriminated against for being Indigenous.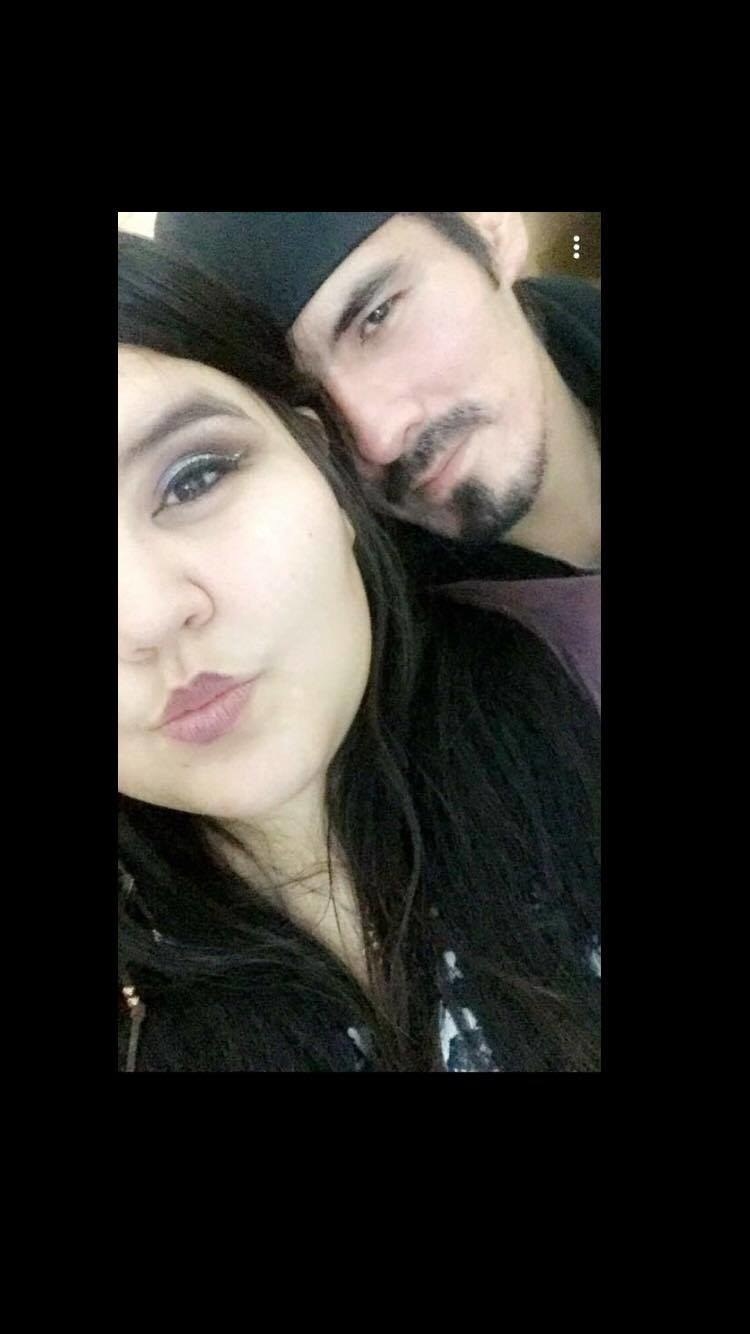 Moses, who's from the Na-Cho Nyak Dun First Nation in Yukon, was visiting Vancouver with her boyfriend last weekend. They went to a Denny's for breakfast around 4:30 a.m., which is when a fun night out ended in tears.
It started just after the couple ordered their food and drinks, including a round of water. Before anything was on the table, the server came back with the bill, asking they pay upfront.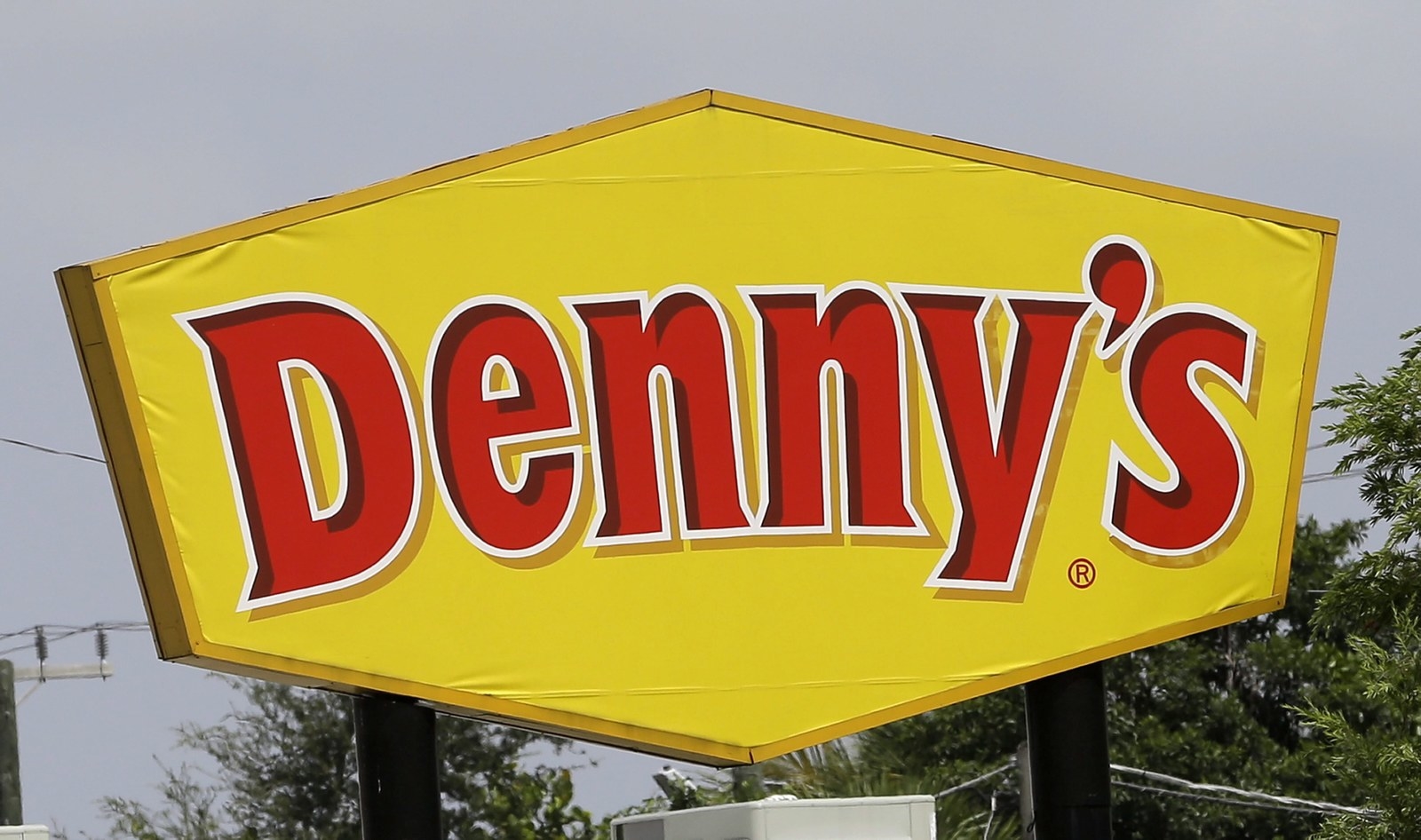 «It made me feel we weren't decent enough of human beings to even get water,» said Moses.
«I stood up and I asked other customers sitting around me if they had to do this and they all said that they hadn't had to pay yet.»
Although there were other diners at the Denny's, Moses said she and her boyfriend were the only Indigenous people there. And she thinks that's why they were targeted.
«It was just so unfair. Why would they treat us like that?» said Moses. «I'm going to assume it's racism because I don't know what else to call it.»
«Obviously she was looking at us with a different perspective, that we didn't have any money.»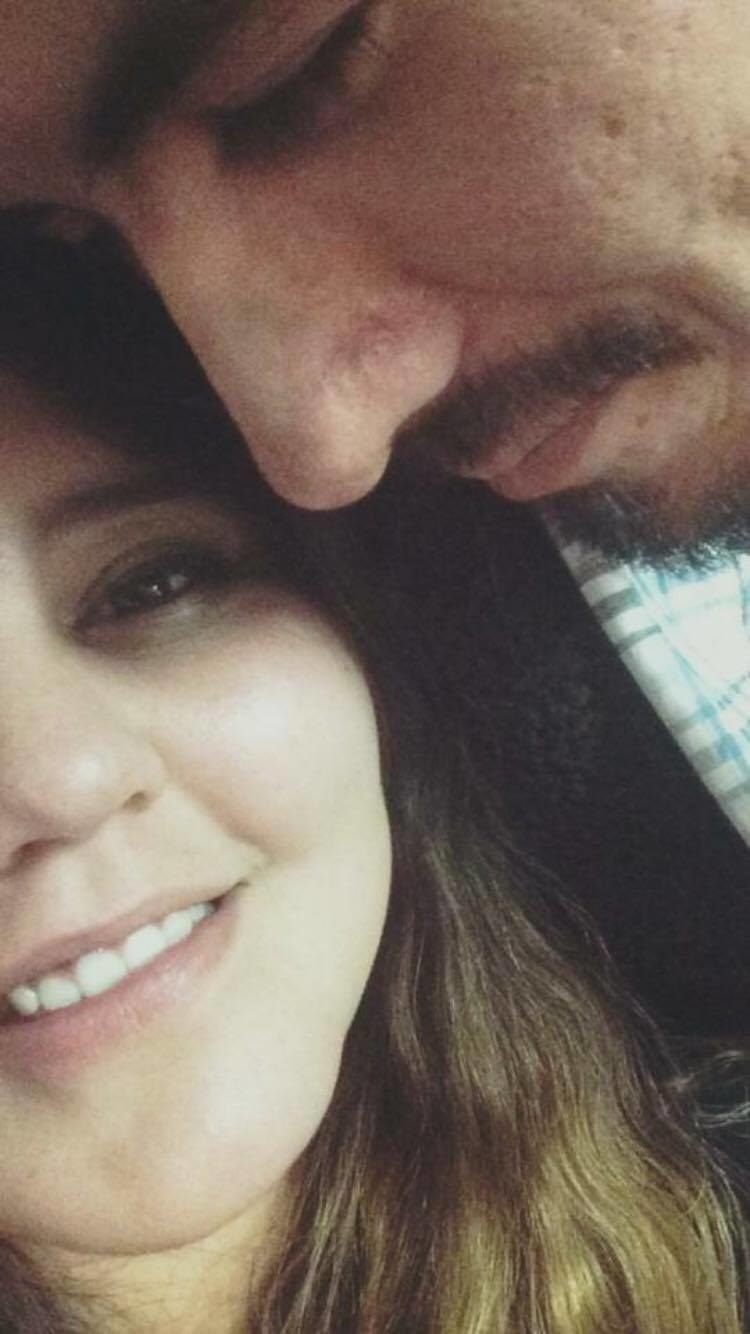 Another diner, a black man, stuck up for the couple.
«He was crying and everything for us, he said it was just plain racism,» she said.
Eventually, said Moses, both their tables were kicked out. But it wasn't over. Once outside, Moses said 8 to 10 cops showed up, saying they had reports of someone who was armed and dangerous. Her voice cracked remembering the moment.
The Vancouver Police Department told BuzzFeed Canada they were called to the Denny's shortly after 5 a.m. by a caller who reported «one of the people involved may have had pointed object in their pocket.» They said the customers were cooperative and no weapons were found.
«I just can't explain my feelings, it was so embarrassing,» said Moses.
The cops eventually left, and Moses and her boyfriend found somewhere else to eat, but the incident left her shaken.
Denny's has not yet responded to BuzzFeed Canada's request for comment but told CBC News they're conducting a «full investigation.»
She posted about the incident on Facebook, which has now been shared more than 1,600 times.
View this post on Facebook
«I can say that for the first time in my life I have experienced racism,» she wrote.
Moses said Denny's has reached out to her, but she's chosen not to respond until she's spoken to a lawyer. In the mean time, she said she filed a complaint with the BC Human Rights Tribunal.
«We just wanted to have a meal and go back to the hotel and I got treated like a criminal for going to have breakfast,» she said.
«I'm a professional, independent young woman and I work full time and I'm a student on the side. I just felt so degraded and embarrassed and no one else deserves to be treated the way I was treated that day.»
Lauren Strapagiel is a reporter for BuzzFeed News and is based in Toronto, Canada.
Denny's Current Ratio
The current ratio is a liqu >Total Current Assets div >Total Current Liabilities . Denny's's current ratio for the quarter that ended in Sep. 2019 was 0.44.
Denny's has a current ratio of 0.44. It indicates that the company may have difficulty meeting its current obligations. Low values, however, do not indicate a critical problem. If Denny's has good long-term prospects, it may be able to borrow against those prospects to meet current obligations.
During the past 13 years, Denny's's highest Current Ratio was 1.33. The lowest was 0.13. And the median was 0.46.
NAS:DENN's Current Ratio is ranked lower than
86% of the 332 Companies
in the Restaurants industry.
( Industry Median: 1.01 vs. NAS:DENN: 0.44 )
Denny's Current Ratio Historical Data
* All numbers are in millions except for per share data and ratio. All numbers are in their local exchange's currency.
Denny's Annual Data
Current Ratio
0.70
0.36
0.38
0.44
0.50
Denny's Quarterly Data
Current Ratio
0.45
0.50
0.49
0.58
0.44
* Competitive companies are chosen from companies within the same industry, with headquarter located in same country, with closest market capitalization; x-axis shows the market cap, and y-axis shows the term value; the bigger the dot, the larger the market cap.
* The bar in red indicates where Denny's's Current Ratio falls into.
Denny's Current Ratio Calculation
The current ratio is mainly used to give an idea of the company's ability to pay back its short-term liabilities with its short-term assets.
Denny's's Current Ratio for the fiscal year that ended in Dec. 2018
Current Ratio (A: Dec. 2018 )
=
Total Current Assets (A: Dec. 2018 )
/
Total Current Liabilities (A: Dec. 2018 )
=
47.6
/
94.727
=
0.50
Denny's's Current Ratio for the quarter that ended in Sep. 2019 is calculated as
Current Ratio (Q: Sep. 2019 )
=
Total Current Assets (Q: Sep. 2019 )
/
Total Current Liabilities (Q: Sep. 2019 )
=
39.032
/
87.853
=
0.44
* All numbers are in millions except for per share data and ratio. All numbers are in their local exchange's currency.
Denny's (NAS:DENN) Current Ratio Explanation
The current ratio can give a sense of the efficiency of a company's operating cycle or its ability to turn its product into cash. Companies that have trouble getting paid on their receivables or have long inventory turnover can run into liquidity problems because they are unable to alleviate their obligations. Because business operations differ in each industry, it is always more useful to compare companies within the same industry.
Acceptable current ratios vary from industry to industry and are generally between 1 and 3 for healthy businesses.
The higher the current ratio, the more capable the company is of paying its obligations. A ratio under 1 suggests that the company would be unable to pay off its obligations if they came due at that point. While this shows the company is not in good financial health, it does not necessarily mean that it will go bankrupt — as there are many ways to access financing — but it is definitely not a good sign.
If all other things were equal, a creditor, who is expecting to be paid in the next 12 months, would consider a high current ratio to be better than a low current ratio, because a high current ratio means that the company is more likely to meet its liabilities which fall due in the next 12 months.